Product Description

THE MOST LUXURIOUS REVERSIBLE PET BED - THE PERFECT PET BED FOR THE SMALLER FUR BABY

What could be better for a sleepy pooch than its very own furry slumber spot? The Pet Obsessed 'Choccy Snooze' Rectangle Fur Dog Bed gives tired furbabies a warm and snuggly place to curl up in comfort.

Pure luxury for any doggie

Comes lined with beautifully soft and warm fur for a blissful sleep

Oxford fabric & plush

Low to the ground - easy to get on and off without over exerting them selves

Incredibly warm, soft and comfortable

Reversible. Reverse side (canvas material) will keep your puppy nice and cool in the Summer

Chin resting bed

Has soft, raised edges for your doggie to rest their chin and have the most heavenly dreams

Perfect for small to medium pets who love to curl up or stretch to sleep

Stylishly & Practically designed

A Bed made to last!

Your pup will have this bed for a long time

Inclusive of a seperate soft cushion. The reverse is canvas, to stay cool on those hot days

Easy on the eye, with an attractive chocolate colour

Designed for maximum comfort

Scratch Friendly

Extra thick padding to resist the most enthusiastic scratchers

Easy to clean

The Pet Obsessed Reversible 'Choccy Snooze' Dog bed is easy to clean. No need to panic if your fur baby is dirty, simply put it in the washing Machine.

5 Star real customer reviews

Raving reviews about the Pet Obsessed Reversible 'Choccy Snooze' dog bed. All furry babies and owners love it!

Size: Length 61cm x Width 48cm x Height 18cm

Featuring a bed of soft, warm fur and a separate puffy cushion, this rectangular dog bed is made for peaceful snoozes. Your doggy will love to hop in and drift off, resting their fluffy head on the comfy raised edges.

Our dogs deserve the best, so why not treat your furry friend to a super-comfy dog bed for happy doggy naps!

Reversible side will keep your puppy nice and cool in the summer.

All weather, long lasting, premium quality dog bed.

Shipping Information

POSTAGE AND DELIVERY

Pet Obsessed offers FREE shipping on all orders over $75
There is a flat rate of $12 on all orders to anywhere in Australia, on orders below $75.
There maybe additional delivery charges, if you live in a remote place and delivery is unusually high for Pet Obsessed. This is rare but it can happen.
Goods will be delivered on business days. No deliveries will be made on weekends or public holidays.
We deliver via Australia Post and other delivery couriers. Large bulky items will have an authority to leave. If no one is available to sign upon delivery at your nominated delivery
Address (private or work) the parcel will be left in a secure spot on the premises, or a card will be left notifying you of alternative pick up arrangements at the nearest Post Office.
Goods may not be delivered next day due to circumstances (such as adverse weather, strikes etc) beyond the control of Pet Obsessed or Australia Post.
Pet Obsessed looks to dispatch all orders within 24 hours.
All products are here in Australia.

ADDITIONAL INFORMATION IN RELATION TO BULKY ORDERS:

Postage charges may vary depending on the weight and size of your order. For bulky orders, our customer service team may contact you to re-quote the delivery charges based on where you live and the size of the order. This is extremely rare but may happen depending on delivery charges to Pet Obsessed.
Pet Obsessed do not make any profit on delivery.

WE POST OVERSEAS!

Please email support@petobsessed.com.au, if checkout will not allow Pet Obsessed to deliver to your address - our customer service team will try to find a solution.

No PO Boxes

Please do not provide a PO Box address for deliveries. If you do, one of our team will be in touch for you to provide either a business or residential address.

IMPORTANT INFORMATION

We cannot accept responsibility for delays in delivery due to unforeseen circumstances (e.g. Strikes, floods etc.). All colours of products are reproduced as accurately as possible, however a slight variation may occur in colour and size specifications. Colours may appear slightly different via this website due to computer picture resolution and individual monitor settings. Offers are available until stocks sell out.
Please allow an extra business day for delivery during Australian public holidays.

WE RESERVE THE RIGHT:

To cancel any order, at which time we will immediately notify this action by e-mail or phone, using the details provided. We will refund all monies paid using the original method received.
That all orders are subject to availability of stock.
To take reasonable steps to verify that the order and credit details are correct.
To request more money for delivery, if you live in a remote area, which will see Pet Obsessed pay a lot more in delivery than usual.

If you have any questions please email: support@petobsessed.com.au
THE MOST LUXURIOUS REVERSIBLE PET BED - THE PERFECT PET BED FOR THE SMALLER FUR BABY
What could be better for a sleepy pooch than its very own furry slumber spot? The Pet Obsessed 'Choccy Snooze' Rectangle Fur Dog Bed gives tired furbabies a warm and snuggly place to curl up in comfort.
Pure luxury for any doggie
Comes lined with beautifully soft and warm fur for a blissful sleep

Oxford fabric & plush

Low to the ground - easy to get on and off without over exerting them selves

Incredibly warm, soft and comfortable

Reversible. Reverse side (canvas material) will keep your puppy nice and cool in the Summer
Chin resting bed
Has soft, raised edges for your doggie to rest their chin and have the most heavenly dreams
Perfect for small to medium pets who love to curl up or stretch to sleep
Stylishly & Practically designed
A Bed made to last!

Your pup will have this bed for a long time

Inclusive of a seperate soft cushion. The reverse is canvas, to stay cool on those hot days

Easy on the eye, with an attractive chocolate colour

Designed for maximum comfort
Scratch Friendly
Extra thick padding to resist the most enthusiastic scratchers
Easy to clean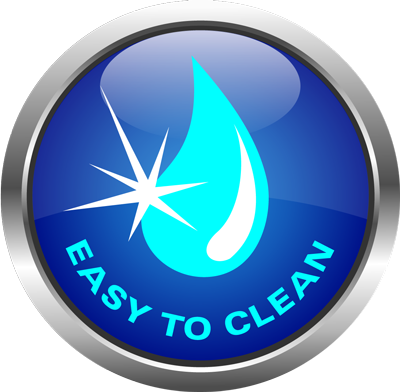 The Pet Obsessed Reversible 'Choccy Snooze' Dog bed is easy to clean. No need to panic if your fur baby is dirty, simply put it in the washing Machine.
5 Star real customer reviews
Raving reviews about the Pet Obsessed Reversible 'Choccy Snooze' dog bed. All furry babies and owners love it!
Size: Length 61cm x Width 48cm x Height 18cm
Featuring a bed of soft, warm fur and a separate puffy cushion, this rectangular dog bed is made for peaceful snoozes. Your doggy will love to hop in and drift off, resting their fluffy head on the comfy raised edges.
Our dogs deserve the best, so why not treat your furry friend to a super-comfy dog bed for happy doggy naps!
Reversible side will keep your puppy nice and cool in the summer.
All weather, long lasting, premium quality dog bed.
POSTAGE AND DELIVERY
Pet Obsessed offers FREE shipping on all orders over $75
There is a flat rate of $12 on all orders to anywhere in Australia, on orders below $75.
There maybe additional delivery charges, if you live in a remote place and delivery is unusually high for Pet Obsessed. This is rare but it can happen.
Goods will be delivered on business days. No deliveries will be made on weekends or public holidays.
We deliver via Australia Post and other delivery couriers. Large bulky items will have an authority to leave. If no one is available to sign upon delivery at your nominated delivery
Address (private or work) the parcel will be left in a secure spot on the premises, or a card will be left notifying you of alternative pick up arrangements at the nearest Post Office.
Goods may not be delivered next day due to circumstances (such as adverse weather, strikes etc) beyond the control of Pet Obsessed or Australia Post.
Pet Obsessed looks to dispatch all orders within 24 hours.
All products are here in Australia.
ADDITIONAL INFORMATION IN RELATION TO BULKY ORDERS:
Postage charges may vary depending on the weight and size of your order. For bulky orders, our customer service team may contact you to re-quote the delivery charges based on where you live and the size of the order. This is extremely rare but may happen depending on delivery charges to Pet Obsessed.
Pet Obsessed do not make any profit on delivery.
WE POST OVERSEAS!
Please email support@petobsessed.com.au, if checkout will not allow Pet Obsessed to deliver to your address - our customer service team will try to find a solution.
No PO Boxes
Please do not provide a PO Box address for deliveries. If you do, one of our team will be in touch for you to provide either a business or residential address.
IMPORTANT INFORMATION
We cannot accept responsibility for delays in delivery due to unforeseen circumstances (e.g. Strikes, floods etc.). All colours of products are reproduced as accurately as possible, however a slight variation may occur in colour and size specifications. Colours may appear slightly different via this website due to computer picture resolution and individual monitor settings. Offers are available until stocks sell out.
Please allow an extra business day for delivery during Australian public holidays.
WE RESERVE THE RIGHT:
To cancel any order, at which time we will immediately notify this action by e-mail or phone, using the details provided. We will refund all monies paid using the original method received.
That all orders are subject to availability of stock.
To take reasonable steps to verify that the order and credit details are correct.
To request more money for delivery, if you live in a remote area, which will see Pet Obsessed pay a lot more in delivery than usual.
If you have any questions please email: support@petobsessed.com.au