Product Description

THE ULTIMATE PET BED - GIVE YOUR PUP / KITTY THE BEST

The Pet Obsessed Velvet Luxury Sofa is everything you and your doggie or kitty will want in a bed. Its beyond comfortable, so stylish, extremely durable, superb quality, soft / comfy head rests and lots more!

Dog sofa designed to combine maximum comfort / relaxation, luxury and practicality. Truly a win win for any fur baby!

Pure luxury for any dog or cat

Pure luxury for any pet

A bed fit for a king or queen.

What dog doesn't want its very own stylish and ultra comfy sofa?

Great cuddling bed for multiple dogs with it being 1.1meter wide! A feature which my two 35kg labs love!

Orthopaedic Support - Perfect for the older pets

Designed to support joints, bones, and overall body of pet

Soft cushion to relieve pressure off your dog's joints and body for the sweetest of dreams and maximum comfort.

Low to the ground - easy to get on and off without over exerting them selves.

Fantastic for older dogs or cats who cant jump up any more.

The ultimate chin resting bed

Has soft raised edges for your doggie to rest their chin and have the most heavenly dreams.

Perfect for small to large pets who love to curl up or lean or stretch to sleep

Stylishly & Practically designed

Bed will never lose its shape and structure. A bed made to last!

Featuring supremely soft PVC leather and an elegant creamy white trim on the sides

Designed for maximum comfort and the best sleep

Elevated on legs for draft free sleeping

Storage for toys & bones

Dog sofa designed to combine luxury, comfort / relaxation and practicality. Truly a win win for any fur baby!

Easy to clean

The Large 'Velvet Luxury' is easy to clean. No need to panic if your fur baby is dirty. Simply take the cover off and put it in the washing Machine.

Cushion has a zip - to remove cover easily

Ready assembled

Comes ready-assembled – simply screw in the plastic legs and your furry bestie can get down to lounging straight away!

5 Star real customer reviews

Raving reviews about the Pet Obsessed 'Velvet Luxury' sofa'. All furry babies and owners love it!

Size: Length 105cm x Width 62cm x Height 37cm

FAST SHIPPING

We have our warehouse in Sydney allowing 1-7 days - reliable, fast, shipping.


Not all pet sofas are made equal. With exquisite style and supreme comfort, the Pet Obsessed 'Velvet Luxury' Black Velvet Pet Sofa is the high-end choice in luxurious dog furniture.

Featuring supremely soft PVC leather and an elegant creamy white trim on the sides, this luxury pet sofa brings a touch of serious sophistication to any pet-loving home. Meanwhile, a bedding area made of the softest cotton and velvet promises a blissful sleep for your fur baby, with a handy back pocket to provide a convenient storage option.

The largest of our pet sofa range, this beautiful pet sofa is a perfect solution for medium to large pooches that love to lounge, with a sturdy wooden frame to support resting pups.

And the good news for humans is that this exceptionally comfortable luxury pet sofa comes ready-assembled – simply screw in the plastic legs and your furry bestie can get down to lounging!

Review from Australian Dog Lover Magazine:

Spoil your dog this Christmas with this large 'Velvet Luxury' Black Pet Sofa, the ultimate dog bed from Pet Obsessed. This sofa is perfect for dogs of all ages but it is especially good for older dogs.


Being low to the ground, dogs can easily get on and off the sofa. The cushion is extremely soft to relieve pressure off your dog's joints and body for the ultimate relaxation and sleep. To complement the sofa, it comes with a cute little pillow for your doggy to rest his weary head on after a hard day's play.

The sofa also has soft raised edges for dogs to rest their chin. Beautifully designed curled edges, for your pup to curl up in and have the sweetest dreams.

Made with a solid wooden frame (no assembly required), this sofa will never lose its shape and structure. A bed that is made to last!

Let your dog unwrap his Christmas present and he can have the ultimate nap straight after the feast! The sofa comes with a bonus box full of quality toys and treats because Pet Obsessed really wants every dog to have their best Christmas ever!


For a limited time only get a free box of toys and treats when you purchase any pet sofa.

* If the sofa is for a cat - we will give a free cat box full of toys and treats.

* After the purchase we will contact you regarding the free box of toys and treats. Thank you.

Shipping Information

POSTAGE AND DELIVERY

If you have any queries or questions please do not hesitate to contact us on [email protected],

HOW MUCH DOES SHIPPING COST?

We try to cover as much shipping as possible, whilst also trying to keep our prices low and competitive :)

Shipping is heavily reduced for most metro and major regional areas, starting at $6.95 (most orders qualify for under $10 shipping, unless a bulky item is ordered (e.g. cat tree or sofa)).

If you find shipping to be expensive, the cost of shipping will depend on the size, weight and location of your order. Please do not hesitate to contact Pet Obsessed to discuss the shipping quote.

Pet Obsessed do not make any profit on delivery.

HOW LONG DOES SHIPPING TAKE?

We're pretty proud of how quickly we can pack and dispatch your order here at Pet Obsessed. We ship all orders from our warehouse in Sydney, so in most metro areas of major cities, you can expect your order within 1- 3 business days.

Outside of these areas, you should receive your order any time from three days after the time of dispatch. Usually no longer than 10 business days.

We cannot promise a certain time frame as it is out of our control. However, we can promise excellent communication and constant follow up with the courier company if there is an issue with your delivery.

DO YOU DELIVER ON PUBLIC HOLIDAYS?

If the courier service is operating, so are we! But as couriers do not tend to work on public holidays, it is best for you to plan your delivery ahead of time - especially during busy periods such as Christmas, New Year and Easter.

DO I NEED TO BE HOME TO RECEIVE MY DELIVERY?

If you're ordering your pet products online, chances are you are a very busy person looking for hassle free and easy delivery...which is exactly what we offer. The courier companies have authority to leave your order on your property without a signature on delivery so that your order is waiting for you the moment you get home.

We deliver via Australia Post and other delivery couriers.

Address (private or work) the parcel will be left in a secure spot on the premises, or a card will be left notifying you of alternative pick-up arrangements at the nearest Post Office, if a parcel was sent by Australia post.

Pet Obsessed looks to dispatch all orders within 24 hours.

All products are here in Australia.

If you have problems with your delivery, please contact us on ([email protected]), and we'll always work with you to address any issues.

ADDITIONAL INFORMATION IN RELATION TO BULKY ORDERS:

Postage charges may vary depending on the weight, size and location of your order. For bulky orders, our customer service team may contact you to re-quote the delivery charges based on where you live and the size of the order. This is extremely rare but may happen depending on delivery charges to Pet Obsessed.

SUBSCRIPTION & GIFT BOX DELIVERY

All subscription and gift boxes are charged with free delivery. We try our best to send every subscription or gift box in a box. However, if you live in a remote place and delivery is unusually high for Pet Obsessed, we will look to send the boxes in a pre-paid satchel each month. All the contents will be the same, it will just be sent in a bag instead of a box. Thank you for your understanding.

UNSUCCESSFUL DELIVERIES

You will incur a re-delivery fee if your item(s) delivery is unsuccessful for any of the following reasons:

You entered an incorrect or Inaccurate address
You failed to pick up your parcel within the acceptable time frame
You or the Receiver rejected the package.

WE POST OVERSEAS!

Please email [email protected],if checkout will not allow Pet Obsessed to deliver to your address - our customer service team will try to find a solution.

NO PO BOXES ON BULKY ORDERS

Please do not provide a PO Box address for bulky deliveries. If you do, one of our team may be in touch, for you to provide either a business or residential address.

IMPORTANT INFORMATION

We cannot accept responsibility for delays in delivery due to unforeseen circumstances (e.g. Strikes, floods etc.).

All colours of products are reproduced as accurately as possible; however, a slight variation may occur in colour and size specifications. Colours may appear slightly different via this website due to computer picture resolution and individual monitor settings.

Offers are available until stocks sell out.

Please allow a few extra business days for delivery during Australian public holidays and Christmas time.

WE RESERVE THE RIGHT:

To cancel any order, at which time we will immediately notify this action by e-mail or phone, using the details provided. We will refund all monies paid using the original method received.
That all orders are subject to availability of stock.
To take reasonable steps to verify that the order and credit card details are correct.
To request more money for delivery, if you live in a remote area, which will see Pet Obsessed pay a lot more in delivery than usual.

If you have any questions please email: [email protected]
THE ULTIMATE PET BED - GIVE YOUR PUP / KITTY THE BEST
The Pet Obsessed Velvet Luxury Sofa is everything you and your doggie or kitty will want in a bed. Its beyond comfortable, so stylish, extremely durable, superb quality, soft / comfy head rests and lots more!
Dog sofa designed to combine maximum comfort / relaxation, luxury and practicality. Truly a win win for any fur baby!
Pure luxury for any dog or cat
Pure luxury for any pet

A bed fit for a king or queen.

What dog doesn't want its very own stylish and ultra comfy sofa?

Great cuddling bed for multiple dogs with it being 1.1meter wide! A feature which my two 35kg labs love!
Orthopaedic Support - Perfect for the older pets
Designed to support joints, bones, and overall body of pet

Soft cushion to relieve pressure off your dog's joints and body for the sweetest of dreams and maximum comfort.

Low to the ground - easy to get on and off without over exerting them selves.

Fantastic for older dogs or cats who cant jump up any more.
The ultimate chin resting bed
Has soft raised edges for your doggie to rest their chin and have the most heavenly dreams.
Perfect for small to large pets who love to curl up or lean or stretch to sleep
Stylishly & Practically designed
Bed will never lose its shape and structure. A bed made to last!

Featuring supremely soft PVC leather and an elegant creamy white trim on the sides

Designed for maximum comfort and the best sleep

Elevated on legs for draft free sleeping

Storage for toys & bones

Dog sofa designed to combine luxury, comfort / relaxation and practicality. Truly a win win for any fur baby!
Easy to clean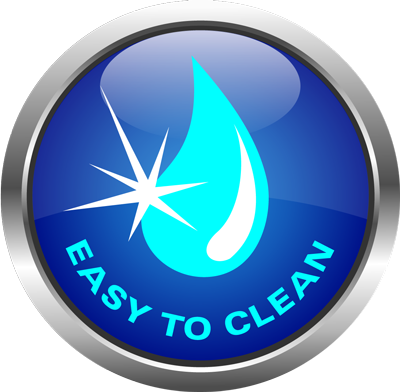 The Large 'Velvet Luxury' is easy to clean. No need to panic if your fur baby is dirty. Simply take the cover off and put it in the washing Machine.

Cushion has a zip - to remove cover easily
Ready assembled
Comes ready-assembled – simply screw in the plastic legs and your furry bestie can get down to lounging straight away!
5 Star real customer reviews
Raving reviews about the Pet Obsessed 'Velvet Luxury' sofa'. All furry babies and owners love it!
Size: Length 105cm x Width 62cm x Height 37cm
FAST SHIPPING
We have our warehouse in Sydney allowing 1-7 days - reliable, fast, shipping.

Not all pet sofas are made equal. With exquisite style and supreme comfort, the Pet Obsessed 'Velvet Luxury' Black Velvet Pet Sofa is the high-end choice in luxurious dog furniture.
Featuring supremely soft PVC leather and an elegant creamy white trim on the sides, this luxury pet sofa brings a touch of serious sophistication to any pet-loving home. Meanwhile, a bedding area made of the softest cotton and velvet promises a blissful sleep for your fur baby, with a handy back pocket to provide a convenient storage option.
The largest of our pet sofa range, this beautiful pet sofa is a perfect solution for medium to large pooches that love to lounge, with a sturdy wooden frame to support resting pups.
And the good news for humans is that this exceptionally comfortable luxury pet sofa comes ready-assembled – simply screw in the plastic legs and your furry bestie can get down to lounging!
Review from Australian Dog Lover Magazine:
Spoil your dog this Christmas with this large 'Velvet Luxury' Black Pet Sofa, the ultimate dog bed from Pet Obsessed. This sofa is perfect for dogs of all ages but it is especially good for older dogs.

Being low to the ground, dogs can easily get on and off the sofa. The cushion is extremely soft to relieve pressure off your dog's joints and body for the ultimate relaxation and sleep. To complement the sofa, it comes with a cute little pillow for your doggy to rest his weary head on after a hard day's play.

The sofa also has soft raised edges for dogs to rest their chin. Beautifully designed curled edges, for your pup to curl up in and have the sweetest dreams.

Made with a solid wooden frame (no assembly required), this sofa will never lose its shape and structure. A bed that is made to last!

Let your dog unwrap his Christmas present and he can have the ultimate nap straight after the feast! The sofa comes with a bonus box full of quality toys and treats because Pet Obsessed really wants every dog to have their best Christmas ever!

For a limited time only get a free box of toys and treats when you purchase any pet sofa.
* If the sofa is for a cat - we will give a free cat box full of toys and treats.
* After the purchase we will contact you regarding the free box of toys and treats. Thank you.
POSTAGE AND DELIVERY
If you have any queries or questions please do not hesitate to contact us on [email protected],
HOW MUCH DOES SHIPPING COST?
We try to cover as much shipping as possible, whilst also trying to keep our prices low and competitive :)
Shipping is heavily reduced for most metro and major regional areas, starting at $6.95 (most orders qualify for under $10 shipping, unless a bulky item is ordered (e.g. cat tree or sofa)).
If you find shipping to be expensive, the cost of shipping will depend on the size, weight and location of your order. Please do not hesitate to contact Pet Obsessed to discuss the shipping quote.
Pet Obsessed do not make any profit on delivery.
HOW LONG DOES SHIPPING TAKE?
We're pretty proud of how quickly we can pack and dispatch your order here at Pet Obsessed. We ship all orders from our warehouse in Sydney, so in most metro areas of major cities, you can expect your order within 1- 3 business days.
Outside of these areas, you should receive your order any time from three days after the time of dispatch. Usually no longer than 10 business days.
We cannot promise a certain time frame as it is out of our control. However, we can promise excellent communication and constant follow up with the courier company if there is an issue with your delivery.
DO YOU DELIVER ON PUBLIC HOLIDAYS?
If the courier service is operating, so are we! But as couriers do not tend to work on public holidays, it is best for you to plan your delivery ahead of time - especially during busy periods such as Christmas, New Year and Easter.
DO I NEED TO BE HOME TO RECEIVE MY DELIVERY?
If you're ordering your pet products online, chances are you are a very busy person looking for hassle free and easy delivery...which is exactly what we offer. The courier companies have authority to leave your order on your property without a signature on delivery so that your order is waiting for you the moment you get home.
We deliver via Australia Post and other delivery couriers.
Address (private or work) the parcel will be left in a secure spot on the premises, or a card will be left notifying you of alternative pick-up arrangements at the nearest Post Office, if a parcel was sent by Australia post.
Pet Obsessed looks to dispatch all orders within 24 hours.
All products are here in Australia.
If you have problems with your delivery, please contact us on ([email protected]), and we'll always work with you to address any issues.
ADDITIONAL INFORMATION IN RELATION TO BULKY ORDERS:
Postage charges may vary depending on the weight, size and location of your order. For bulky orders, our customer service team may contact you to re-quote the delivery charges based on where you live and the size of the order. This is extremely rare but may happen depending on delivery charges to Pet Obsessed.
SUBSCRIPTION & GIFT BOX DELIVERY
All subscription and gift boxes are charged with free delivery. We try our best to send every subscription or gift box in a box. However, if you live in a remote place and delivery is unusually high for Pet Obsessed, we will look to send the boxes in a pre-paid satchel each month. All the contents will be the same, it will just be sent in a bag instead of a box. Thank you for your understanding.
UNSUCCESSFUL DELIVERIES
You will incur a re-delivery fee if your item(s) delivery is unsuccessful for any of the following reasons:
You entered an incorrect or Inaccurate address
You failed to pick up your parcel within the acceptable time frame
You or the Receiver rejected the package.

WE POST OVERSEAS!

Please email [email protected],if checkout will not allow Pet Obsessed to deliver to your address - our customer service team will try to find a solution.

NO PO BOXES ON BULKY ORDERS

Please do not provide a PO Box address for bulky deliveries. If you do, one of our team may be in touch, for you to provide either a business or residential address.

IMPORTANT INFORMATION

We cannot accept responsibility for delays in delivery due to unforeseen circumstances (e.g. Strikes, floods etc.).

All colours of products are reproduced as accurately as possible; however, a slight variation may occur in colour and size specifications. Colours may appear slightly different via this website due to computer picture resolution and individual monitor settings.

Offers are available until stocks sell out.

Please allow a few extra business days for delivery during Australian public holidays and Christmas time.

WE RESERVE THE RIGHT:

To cancel any order, at which time we will immediately notify this action by e-mail or phone, using the details provided. We will refund all monies paid using the original method received.
That all orders are subject to availability of stock.
To take reasonable steps to verify that the order and credit card details are correct.
To request more money for delivery, if you live in a remote area, which will see Pet Obsessed pay a lot more in delivery than usual.

If you have any questions please email: [email protected]