Product Description

THE ULTIMATE NESTLING BED - SUPER SOFT FOR HEAVENLY DREAMS

This super-soft, Pet Obsessed 'sweetest dreams' hexagon-shaped dog bed is just waiting for a sleepy pooch to hop in, curl up and drift off to the land of doggy dreams!

Pure luxury for any doggie - Unmatched comfort

Plush Fur, Suede Fabric, 100% Polyester

Low to the ground - easy to get on and off without over exerting them selves.

Extra thick padding to relieve pressure off your dog's joints and body for the sweetest of dreams and maximum comfort

Lined with exceptionally soft and warm fur

A superb chin resting bed - Surround head rest

Has soft, raised, surrounding edges for your doggie to rest their chin and have the most heavenly dreams

Calming pet bed

Ultra soft fur - will replicate sleeping on a cloud of sweet dreams.

Helps ease your furry friend's anxiety and stress so you they can enjoy a calmer, more rested sleep.

True nesting bed, coupled with the plush fur, makes this the ultimate calming pet bed

Protective den - To feel safe & secure

The Pet Obsessed 'sweetest dreams' hexagon bed is designed for your dog to have a bed that they feel safe & secure, whilst having maximum comfort

The raised rim creates a sense of security and provides head and neck support, while the super-soft filling offers joint and muscle pain relief.

A perfect bed for them to curl up and snuggle into after a hard days play

Perfect for small to large pets who love to curl up, lean or rest their head to sleep

Stylishly & Practically designed

Bed does not lose its shape and structure. A Bed made to last!

Your pup will have this bed for a long time.

Has extra padding which keeps the bed in its position unlike other nestling beds.

Designed for maximum comfort

Scratch Friendly

Extra thick padding to resist the most enthusiastic scratchers

Easy to clean

The Pet Obsessed 'Sweetest Dreams' Hexagon bed is easy to clean. No need to panic if your fur baby is dirty, simply put it in the washing Machine.

5 Star real customer reviews

Raving reviews about the Pet Obsessed 'Sweetest Dreams' hexagon bed. All furry babies and owners love it!

Size: Length 61cm x Width 61cm x Height 19cm

Fast Shipping

Fast Shipping

Did you know that many of our competitors ship straight from China which can take over 20 business days

We have our warehouse in Sydney allowing 2-7 days reliable shipping.

The perfect shape for dogs that love to curl up and nestle in to their bed, the Pet Obsessed 'Sweetest Dreams' Hexagon Dog Bed will be your pup's number one spot when it's time to hit the hay. Plus, there's plenty of room for doggy toys or even a furry friend!

Lined with premium quality fur for a wonderfully soft and warm feel, this stylish hexagonal dog bed also features a raised ledge that gives resting furbabies a comfy spot to lay their head.

Snuggly, warm and furry, our hexagon dog bed is everything your sleepy pooch could want from a bed!

Shipping Information

POSTAGE AND DELIVERY

If you have any queries or questions please do not hesitate to contact us on [email protected],

HOW MUCH DOES SHIPPING COST?

We try to cover as much shipping as possible, whilst also trying to keep our prices low and competitive :)

Shipping is heavily reduced for most metro and major regional areas, starting at $6.95 (most orders qualify for under $10 shipping, unless a bulky item is ordered (e.g. cat tree or sofa)).

If you find shipping to be expensive, the cost of shipping will depend on the size, weight and location of your order. Please do not hesitate to contact Pet Obsessed to discuss the shipping quote.

Pet Obsessed do not make any profit on delivery.

HOW LONG DOES SHIPPING TAKE?

We're pretty proud of how quickly we can pack and dispatch your order here at Pet Obsessed. We ship all orders from our warehouse in Sydney, so in most metro areas of major cities, you can expect your order within 1- 3 business days.

Outside of these areas, you should receive your order any time from three days after the time of dispatch. Usually no longer than 10 business days.

We cannot promise a certain time frame as it is out of our control. However, we can promise excellent communication and constant follow up with the courier company if there is an issue with your delivery.

DO YOU DELIVER ON PUBLIC HOLIDAYS?

If the courier service is operating, so are we! But as couriers do not tend to work on public holidays, it is best for you to plan your delivery ahead of time - especially during busy periods such as Christmas, New Year and Easter.

DO I NEED TO BE HOME TO RECEIVE MY DELIVERY?

If you're ordering your pet products online, chances are you are a very busy person looking for hassle free and easy delivery...which is exactly what we offer. The courier companies have authority to leave your order on your property without a signature on delivery so that your order is waiting for you the moment you get home.

We deliver via Australia Post and other delivery couriers.

Address (private or work) the parcel will be left in a secure spot on the premises, or a card will be left notifying you of alternative pick-up arrangements at the nearest Post Office, if a parcel was sent by Australia post.

Pet Obsessed looks to dispatch all orders within 24 hours.

All products are here in Australia.

If you have problems with your delivery, please contact us on ([email protected]), and we'll always work with you to address any issues.

ADDITIONAL INFORMATION IN RELATION TO BULKY ORDERS:

Postage charges may vary depending on the weight, size and location of your order. For bulky orders, our customer service team may contact you to re-quote the delivery charges based on where you live and the size of the order. This is extremely rare but may happen depending on delivery charges to Pet Obsessed.

SUBSCRIPTION & GIFT BOX DELIVERY

All subscription and gift boxes are charged with free delivery. We try our best to send every subscription or gift box in a box. However, if you live in a remote place and delivery is unusually high for Pet Obsessed, we will look to send the boxes in a pre-paid satchel each month. All the contents will be the same, it will just be sent in a bag instead of a box. Thank you for your understanding.

UNSUCCESSFUL DELIVERIES

You will incur a re-delivery fee if your item(s) delivery is unsuccessful for any of the following reasons:

You entered an incorrect or Inaccurate address
You failed to pick up your parcel within the acceptable time frame
You or the Receiver rejected the package.

WE POST OVERSEAS!

Please email [email protected],if checkout will not allow Pet Obsessed to deliver to your address - our customer service team will try to find a solution.

NO PO BOXES ON BULKY ORDERS

Please do not provide a PO Box address for bulky deliveries. If you do, one of our team may be in touch, for you to provide either a business or residential address.

IMPORTANT INFORMATION

We cannot accept responsibility for delays in delivery due to unforeseen circumstances (e.g. Strikes, floods etc.).

All colours of products are reproduced as accurately as possible; however, a slight variation may occur in colour and size specifications. Colours may appear slightly different via this website due to computer picture resolution and individual monitor settings.

Offers are available until stocks sell out.

Please allow a few extra business days for delivery during Australian public holidays and Christmas time.

WE RESERVE THE RIGHT:

To cancel any order, at which time we will immediately notify this action by e-mail or phone, using the details provided. We will refund all monies paid using the original method received.
That all orders are subject to availability of stock.
To take reasonable steps to verify that the order and credit card details are correct.
To request more money for delivery, if you live in a remote area, which will see Pet Obsessed pay a lot more in delivery than usual.

If you have any questions please email: [email protected]
THE ULTIMATE NESTLING BED - SUPER SOFT FOR HEAVENLY DREAMS
This super-soft, Pet Obsessed 'sweetest dreams' hexagon-shaped dog bed is just waiting for a sleepy pooch to hop in, curl up and drift off to the land of doggy dreams!
Pure luxury for any doggie - Unmatched comfort
Plush Fur, Suede Fabric, 100% Polyester

Low to the ground - easy to get on and off without over exerting them selves.

Extra thick padding to relieve pressure off your dog's joints and body for the sweetest of dreams and maximum comfort

Lined with exceptionally soft and warm fur
A superb chin resting bed - Surround head rest
Has soft, raised, surrounding edges for your doggie to rest their chin and have the most heavenly dreams
Calming pet bed
Ultra soft fur - will replicate sleeping on a cloud of sweet dreams.

Helps ease your furry friend's anxiety and stress so you they can enjoy a calmer, more rested sleep.

True nesting bed, coupled with the plush fur, makes this the ultimate calming pet bed
Protective den - To feel safe & secure
The Pet Obsessed 'sweetest dreams' hexagon bed is designed for your dog to have a bed that they feel safe & secure, whilst having maximum comfort

The raised rim creates a sense of security and provides head and neck support, while the super-soft filling offers joint and muscle pain relief.

A perfect bed for them to curl up and snuggle into after a hard days play
Perfect for small to large pets who love to curl up, lean or rest their head to sleep
Stylishly & Practically designed
Bed does not lose its shape and structure. A Bed made to last!

Your pup will have this bed for a long time.

Has extra padding which keeps the bed in its position unlike other nestling beds.

Designed for maximum comfort
Scratch Friendly
Extra thick padding to resist the most enthusiastic scratchers
Easy to clean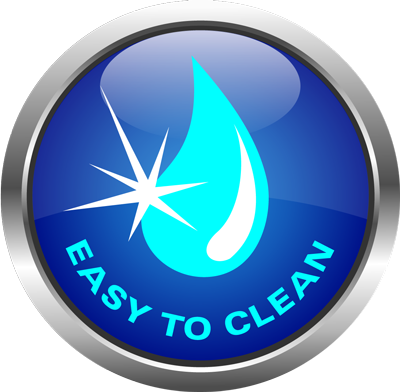 The Pet Obsessed 'Sweetest Dreams' Hexagon bed is easy to clean. No need to panic if your fur baby is dirty, simply put it in the washing Machine.
5 Star real customer reviews
Raving reviews about the Pet Obsessed 'Sweetest Dreams' hexagon bed. All furry babies and owners love it!
Size: Length 61cm x Width 61cm x Height 19cm
Fast Shipping
Fast Shipping

Did you know that many of our competitors ship straight from China which can take over 20 business days

We have our warehouse in Sydney allowing 2-7 days reliable shipping.
The perfect shape for dogs that love to curl up and nestle in to their bed, the Pet Obsessed 'Sweetest Dreams' Hexagon Dog Bed will be your pup's number one spot when it's time to hit the hay. Plus, there's plenty of room for doggy toys or even a furry friend!
Lined with premium quality fur for a wonderfully soft and warm feel, this stylish hexagonal dog bed also features a raised ledge that gives resting furbabies a comfy spot to lay their head.
Snuggly, warm and furry, our hexagon dog bed is everything your sleepy pooch could want from a bed!
POSTAGE AND DELIVERY
If you have any queries or questions please do not hesitate to contact us on [email protected],
HOW MUCH DOES SHIPPING COST?
We try to cover as much shipping as possible, whilst also trying to keep our prices low and competitive :)
Shipping is heavily reduced for most metro and major regional areas, starting at $6.95 (most orders qualify for under $10 shipping, unless a bulky item is ordered (e.g. cat tree or sofa)).
If you find shipping to be expensive, the cost of shipping will depend on the size, weight and location of your order. Please do not hesitate to contact Pet Obsessed to discuss the shipping quote.
Pet Obsessed do not make any profit on delivery.
HOW LONG DOES SHIPPING TAKE?
We're pretty proud of how quickly we can pack and dispatch your order here at Pet Obsessed. We ship all orders from our warehouse in Sydney, so in most metro areas of major cities, you can expect your order within 1- 3 business days.
Outside of these areas, you should receive your order any time from three days after the time of dispatch. Usually no longer than 10 business days.
We cannot promise a certain time frame as it is out of our control. However, we can promise excellent communication and constant follow up with the courier company if there is an issue with your delivery.
DO YOU DELIVER ON PUBLIC HOLIDAYS?
If the courier service is operating, so are we! But as couriers do not tend to work on public holidays, it is best for you to plan your delivery ahead of time - especially during busy periods such as Christmas, New Year and Easter.
DO I NEED TO BE HOME TO RECEIVE MY DELIVERY?
If you're ordering your pet products online, chances are you are a very busy person looking for hassle free and easy delivery...which is exactly what we offer. The courier companies have authority to leave your order on your property without a signature on delivery so that your order is waiting for you the moment you get home.
We deliver via Australia Post and other delivery couriers.
Address (private or work) the parcel will be left in a secure spot on the premises, or a card will be left notifying you of alternative pick-up arrangements at the nearest Post Office, if a parcel was sent by Australia post.
Pet Obsessed looks to dispatch all orders within 24 hours.
All products are here in Australia.
If you have problems with your delivery, please contact us on ([email protected]), and we'll always work with you to address any issues.
ADDITIONAL INFORMATION IN RELATION TO BULKY ORDERS:
Postage charges may vary depending on the weight, size and location of your order. For bulky orders, our customer service team may contact you to re-quote the delivery charges based on where you live and the size of the order. This is extremely rare but may happen depending on delivery charges to Pet Obsessed.
SUBSCRIPTION & GIFT BOX DELIVERY
All subscription and gift boxes are charged with free delivery. We try our best to send every subscription or gift box in a box. However, if you live in a remote place and delivery is unusually high for Pet Obsessed, we will look to send the boxes in a pre-paid satchel each month. All the contents will be the same, it will just be sent in a bag instead of a box. Thank you for your understanding.
UNSUCCESSFUL DELIVERIES
You will incur a re-delivery fee if your item(s) delivery is unsuccessful for any of the following reasons:
You entered an incorrect or Inaccurate address
You failed to pick up your parcel within the acceptable time frame
You or the Receiver rejected the package.

WE POST OVERSEAS!

Please email [email protected],if checkout will not allow Pet Obsessed to deliver to your address - our customer service team will try to find a solution.

NO PO BOXES ON BULKY ORDERS

Please do not provide a PO Box address for bulky deliveries. If you do, one of our team may be in touch, for you to provide either a business or residential address.

IMPORTANT INFORMATION

We cannot accept responsibility for delays in delivery due to unforeseen circumstances (e.g. Strikes, floods etc.).

All colours of products are reproduced as accurately as possible; however, a slight variation may occur in colour and size specifications. Colours may appear slightly different via this website due to computer picture resolution and individual monitor settings.

Offers are available until stocks sell out.

Please allow a few extra business days for delivery during Australian public holidays and Christmas time.

WE RESERVE THE RIGHT:

To cancel any order, at which time we will immediately notify this action by e-mail or phone, using the details provided. We will refund all monies paid using the original method received.
That all orders are subject to availability of stock.
To take reasonable steps to verify that the order and credit card details are correct.
To request more money for delivery, if you live in a remote area, which will see Pet Obsessed pay a lot more in delivery than usual.

If you have any questions please email: [email protected]